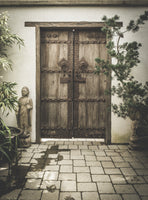 about us
calm meditations is dedicated to providing you with products that help you focus on your search for a way to de-stress, relax and concentrate on what is important.
we are always on the lookout for eco-friendly products that help you in meditation and that are also beautiful to look at.
that is why all of our products are selected after extensive research, to ensure our inventory is filled with items that fit our vision.
if everyone can find their inner peace, the world will be a better place.